Everyone is very optimistic the moment the word MBA rings loud and clear. This course is a stepping stone towards success. Not only will it ensure that you get the best jobs in the market, but it will also guarantee you a very high salary. It is so easy to study this course in the age of technology. Here's what you need to know.
If you have a background in business and you are trained in specific areas you are one step ahead.
Latha Ramchand, the dean of the C. T. Bauer College of Business
at the University of Houston stated that "An MBA program allows students to expand their networks, as they learn alongside other working professionals in classes taught by faculty with strong connections in the business community. You learn how to work within a team, either as a leader or a team member and are exposed to diverse viewpoints and ideas that help you to improve problem solving skills and your collaborative style."
Some of the best ways to do an MBA?
You immediately need to complete your undergraduate course in business. A candidate's experience at work is also crucial. A minimum of two years of work experience is desirable. You must appear for the Graduate Management Admission Test. Applications are evaluated on the basis of your performance in this examination.
You must also submit the admission fee and provide the score that you secured in your GMAT examination. Your application will stand out if you can provide letters of recommendation, resume, interview and possibly a personal essay clarifying your purpose and reasons for your interest in the specific course.
If you are not interested to wage into the long preparation of the exam there is another way that can fast track your MBA Degree. Diploma in Business management is the key to complete your MBA in the shortest possible way. It is a level 7 programme that enables you to acquire the necessary credits that take you straight to the final year of your MBA. Thus you do not have to worry about any entrance exam scores.
In fact with numerous universities and colleges giving you the opportunity to study the course online you can actually balance your study with your work.
What is the duration of this course?
On an average an MBA is completed in almost two years. It may vary depending on the duration of the course's programs, classes and the estimated time that is required by that specific school. You may have to attend classes on a part-time or on a full time basis.
However, when you are studying online the duration becomes a bit more flexible depending on the school or college you are enrolling.
What added benefits will you get when you apply for this course and start learning?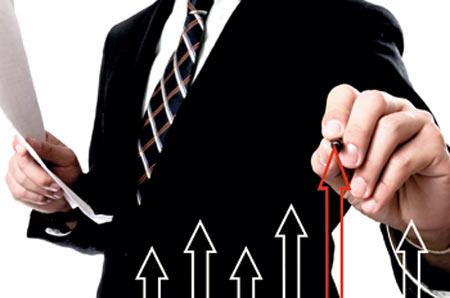 The added benefits include creating a strong network with fellow students and a good relation with supportive teachers who constantly guide and encourage the students. This has a positive impact on the career of the students.
There are ample choices from which you can choose your area of specialization and there are skills that you can acquire. All you need to do is fill in the application and start learning. So what are you waiting for?