Entering into the world of business is certainly a big step towards reaching the peak of prosperity. But what if you don't pursue the necessary knowledge and skills for being a successful businessman? What if you do not gain the ability to enhance the depth of understanding of your specialised work area?
Well, if you want to call yourself a wise businessman, you must take up a professional course and learn how to formulate solutions to complex situations. You need to demonstrate a superior level of work expertise and acquire proficiency in managing an entire organisation alongside its employees. So, why don't you opt for Level 5 Diploma in Business Management and obtain the necessary knowledge and skills which business professionals must possess?
Who can benefit after earning level 5 diploma in business and management?
Those who have been working as managers, high-grade technicians or professionals will find level 5 qualifications in business and management to be extremely rewarding. Such qualifications are equivalent to intermediate qualifications in higher education, Higher Education diplomas and Foundation that usually do not let students get access to pursue postgraduate programmes.
How level 5 diploma in business and management can help students enhance their career prospects?
Being one of the lucrative courses for business graduates, Level 5 diploma programme in business and management brings modules that have been designed to help students grasp immense knowledge and skills in business management. One who achieves this precious qualification will be able to set professional standards in the world of business. In fact, completing Level 5 in Business and Management will help you acquire mastery in a wide range of areas. Here are few of those:
Developing personal skills
– Mastering personal skills is essential to succeed in the world of business. In fact, one with a level 5 diploma would also be gaining ability to make smart decisions while working in a multinational.
Learning
entrepreneurial skills
– It's not easy to start one's own business. However, if you master the entrepreneurial skills from this course, you can be a better entrepreneur.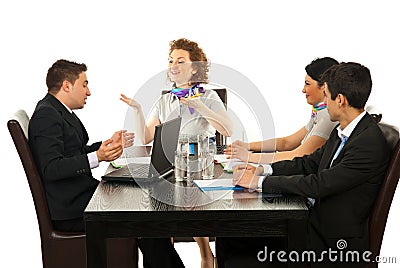 Building business communication
– The secret behind working with absolute effectiveness is polishing business communications. So, after completing this course, one will come to know about various communication techniques that can meet a wide range of commercial purposes.
Understanding today's business environment
– To prosper in the world of business, it's very important to have a fair idea about today's business scenario. So, earning level 5 qualifications in business and management will let you perfectly explore issues within and outside the business world. Moreover, you will be able to acquire a deeper insight into international dimensions as well as economics.
Well, even if you are into business, you can always enrol in the level 5 diploma online programme under an accredited business school and learn everything which is necessary for a businessman to progress faster towards a peak of prosperity.